When bear season starts, New Brunswick, Canada becomes a very popular spot to be for hunters everywhere. There are people who leave their home and travel very far to experience a hunting trip that will not soon be forgotten. This means that those people also need a good place to rest and relax before the next day out begins. We have the right answer to the question of "Where to Stay".
The Thrill of the Hunt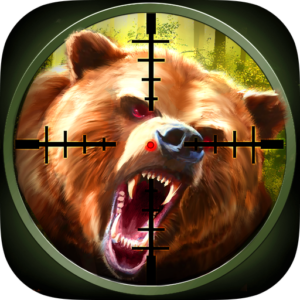 During the spring and fall, people flock to Canada to capture big black bears. They say that it is one of the most exciting things they have ever been a part of. There is something very thrilling about man meeting bear and proving that he can tame the beast, especially since that bear will weigh in at somewhere between 300-400 pounds. It really doesn't make any difference whether you are hunting with a bow or hunting with a gun, the experiences you will have are things you will never forget.
The only downside for most hunters is the fact that they must also find a place to stay while they are visiting New Brunswick, Canada on their hunting trip. This does not have to be a downside for you ever again.
Choosing Your Accommodations
There are a variety of hotels and lodges in the New Brunswick area. They all make impressive places to stay for most people, even the hunters who visit. However, you have to wonder if you really fit in when you walk into a hotel after a long day of hunting? Most likely, you will come in sweaty and not in the mood for an upper scale hotel, but very few people want to spend the night in a slummier area either. That is why many hunters prefer to have a cabin in the woods rather than a hotel or a lodge.
Why Choose Local Cabins?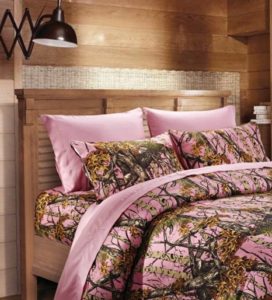 When you decide to go with a local cabin, you will find that you are a lot more comfortable. You will have privacy when you want it and you will be just a few feet away from the action. You can step out on the porch in the morning and see the wild animals nearby. You can take a few steps and you are in the woods ready for a day of hunting big bear. You can even sit on your cabin's porch and clean your favorite hunting rifle and no one will take offense to you doing it. Isn't that better than a hotel?
Then you have to consider the way that most cabins in this area cater to hunters and their families. Even if you are planning to bring an infant or a toddler along on your hunting trip, you will still find an impressive cabin that you will enjoy spending time in. Some may even come complete with a crib that has pink camo baby bedding on it. This is done so that you and your entire family can feel comfortable whether there are active hunters in your group or not. The whole purpose of a cabin is to in a home away from home where you can cook your catch of the day or just relax when you are not out in the woods.